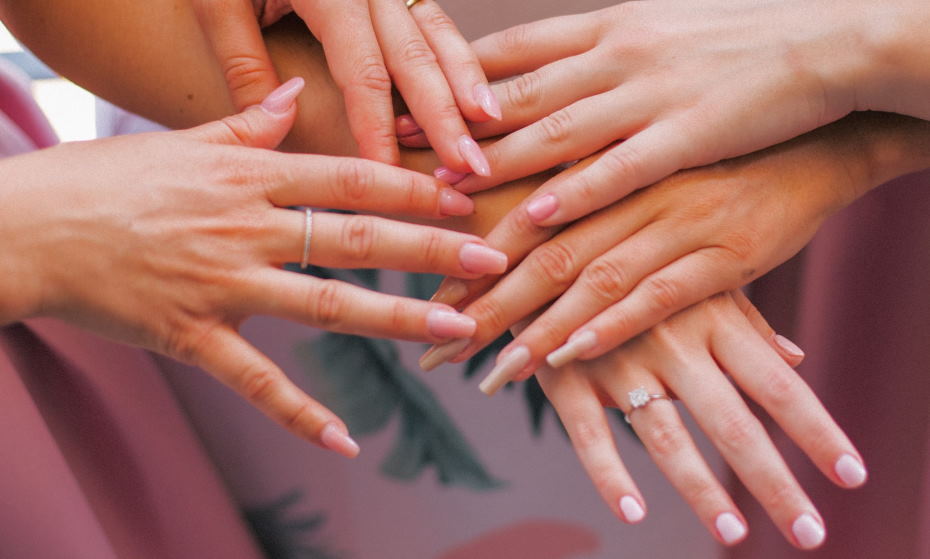 Wedding Manicure Colors: The Best Shades for Your Big Day
Like many women, you may wonder what the best shades are for your wedding manicure. After all, your nails will be on display for all to see on your big day! However, a few things to remember when choosing colors for your wedding nails. First of all, consider the season. For example, bright shades would be perfect for a summer wedding, while subdued hues might be better for a winter ceremony. You'll also want to choose colors that match your dress and other accessories. Here are some of the best shades for brides-to-be!
The prettiest wedding nail colors
Your wedding manicure is one of the many important details you'll need to consider when planning your big day. After all, your hands will display as you exchange vows, pose for photos, and celebrate with your new spouse!
While there are endless possibilities regarding wedding manicure colors, we've rounded up a few of our favorites. These shades will complement any bridal look, from classic nudes to on-trend metallics.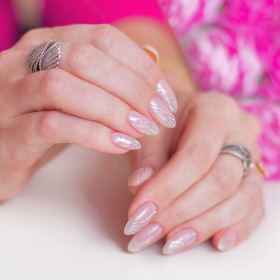 A nude manicure is timeless and chic. It's the perfect choice for brides who want a sophisticated look that won't steal the show from their dress or other accessories.
Metallic nails are having a moment right now, and they're perfect for brides who want a bit of extra sparkle on their big day. Gold, silver, and rose gold are all popular choices.
A red manicure is always classic and elegant. It's a great choice for anyone who wants to add a pop of color without veering too far from tradition.
Pink nails are feminine and romantic. They're a lovely option for any bride who wants her nails to reflect the sweetness of her big day.
Purple nails are regal and glamorous. They're perfect for anyone who wants to make a bold statement with their wedding manicure.
No matter what color you choose for your wedding manicure, book an appointment with a talented manicurist. They'll help you choose the perfect shade and ensure that your nails look beautiful on your big day!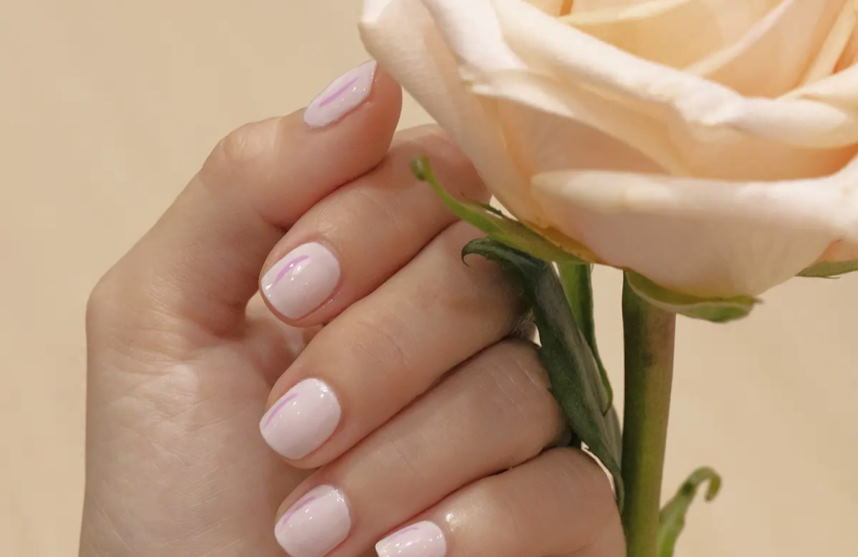 Romantic wedding nail colors for the big day
Your wedding day is a special occasion that you will remember forever. Make sure your nails look their best by choosing romantic wedding nail colors complimenting your dress and overall theme. You may want to consider a classic white or ivory shade or opt for something a little more unique, like blush pink or lavender. Regardless of what color you choose, make sure it makes you feel beautiful and confident on your big day!
There are many different shades of wedding nail colors to choose from. However, the most popular ones tend to be nude, pale pink, and white. These colors go well with any wedding dress and help to create a timeless look.
Nude nails are a classic choice for a reason. They are elegant and understated, perfect for a formal occasion like a wedding. Pale pink is another popular option because it is romantic and feminine. White nails are also a classic choice and look clean and fresh.
If you want something a little different, there are plenty of other options. For example, you could go for a bolder color like red or purple or something more unique like blue or green. Whatever you choose, make sure it goes with your wedding dress and the overall theme of your big day.