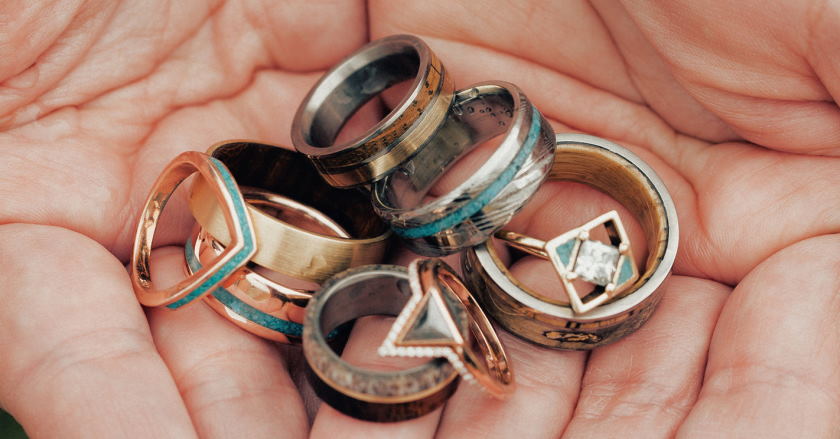 Unique Custom Wedding Rings: How to Design the Ring of Your Dreams
When it comes to your wedding day, you want everything to be perfect. You have likely spent months planning every detail, from the food to the flowers. However, your wedding ring is one of the most important aspects of your big day. While many couples choose to purchase a ring off-the-shelf, others choose to create a custom design that is uniquely theirs. If you want to create a custom ring, here's what you need to know.
Custom wedding bands for the unforgettable day
Like most couples, you want your wedding rings to be unique and special, a reflection of your personality and Style. But with so many options available, it can be tough to know where to start.
Here are a few tips to help you design the custom wedding ring of your dreams:
Decide on Your Budget
The first step is to decide how much you're willing to spend on your custom wedding rings. This will help narrow down your options and ensure that you stay within your budget.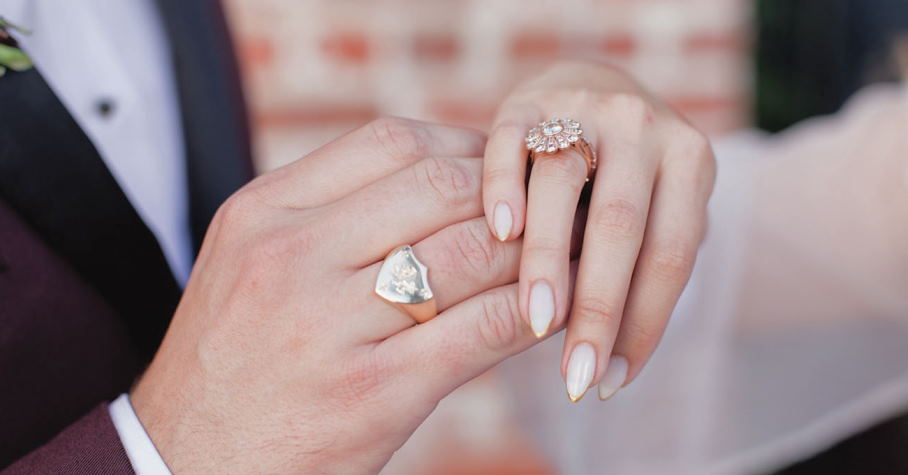 Choose the Right Metal
Various metals are available for wedding rings, including gold, silver, platinum, and titanium. First, consider which metal will best suit your lifestyle and budget.
Find a reputable jeweler
When you're ready to start designing your custom wedding ring, find a reputable jeweler who can help you bring your vision to life.
Decide on the Style
There are endless possibilities when it comes to the Style of your custom wedding ring. Do you want something simple or elaborate? Traditional or modern? Vintage or contemporary?
Choose the Right Stone(s)
The stone(s) you choose for your custom wedding ring will play a big role in its overall look and feel. Diamonds are always a popular choice, but there are many other options available as well, such as emeralds, sapphires, and rubies.
Have a realistic expectation
Remember that custom wedding rings can take some time to create, so it's important to have a realistic expectation for the timeline of your project.
With these tips in mind, you're sure to find the perfect custom wedding ring to symbolize your love on your special day.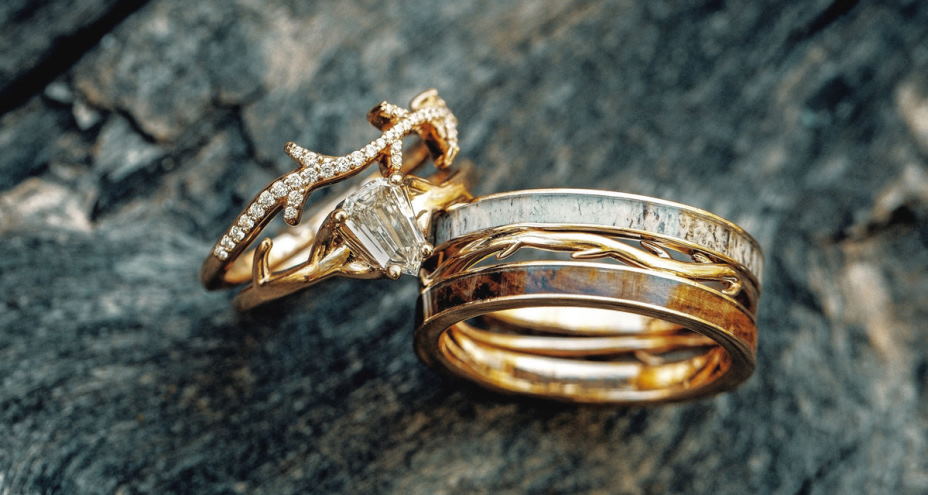 Custom wedding rings that will make your day perfect
When you are planning your wedding, every detail is important. You want everything to be perfect, and that includes your wedding rings. Custom wedding rings are a great way to make sure your rings are exactly what you want.
There are many benefits to having custom wedding rings made. First, you can choose the exact design that you want. There are no limits to what you can do with custom rings. You can choose the metal, the Style, the stones, and even the engraving. You will decide everything about your ring.
Second, custom rings are usually less expensive than buying off-the-shelf rings. When you have your ring made specifically for you, there is no need to pay for the extra cost of designing and manufacturing a ring that is not unique.
Third, custom rings often have a much longer warranty than off-the-shelf rings. You are usually only covered for a few years when you buy a ring that is already made. But when your ring is custom-made, the manufacturer will often give you a lifetime warranty. If anything ever happens to your ring, you can send it back, and they will fix it or replace it for free.
Fourth, custom rings can be made to fit any size finger. Finding a ring that fits well can be difficult if you have an unusual-sized finger. But when you have a custom-made ring, the jeweler will make sure that the ring fits your finger perfectly.
Finally, custom rings allow you to express your personality. When you choose a design and Style for your ring that is unique to you, it shows that you are an individual. It shows that you are not afraid to be different. And it shows that you have good taste.