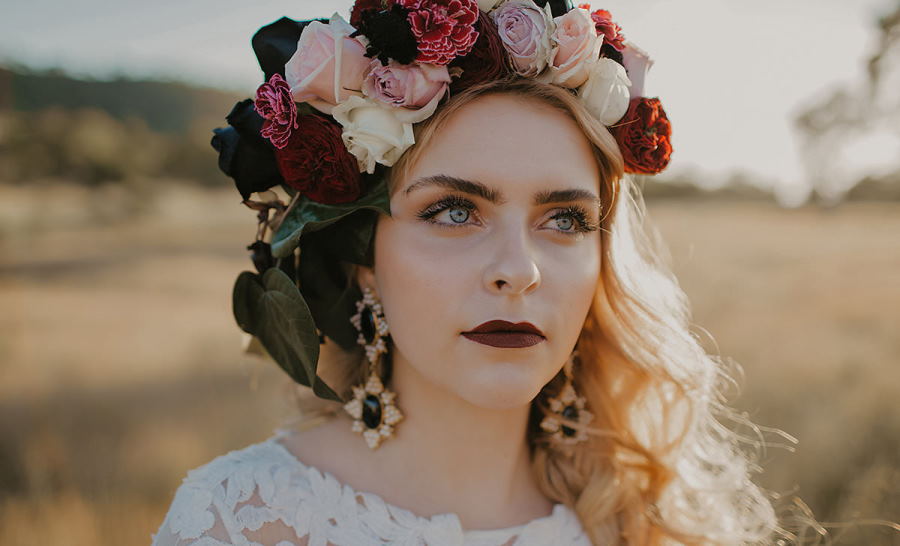 Moody Wedding Makeup: How to Create a Mysterious Look for Your Big Day
If you're looking for a unique wedding makeup look that is both elegant and moody, consider creating a mysterious vibe with deep colors and striking eyeliner. By using shades like black, plum, and navy, you can add depth to your eyes and create a more dramatic effect. And don't be afraid to bring out your inner artist with creative eyeliner techniques! With the right tools and tips, you can easily achieve a stunning moody wedding makeup look for your big day.
Moody wedding makeup tips for a dark and sensual look
When it comes to your wedding day, you want to look and feel your best. But if you're feeling a little less than confident about your appearance, don't worry! With the right makeup, you can create a stunning, mysterious look that will have all eyes on you.
To start, focus on creating an even base with foundation and concealer. Then, define your brows for a dramatic effect. For the eyes, go for smoky shades of shadow and liner. And don't forget to add some false lashes for extra glamour! Finally, finish off the look with nude or berry-colored lipstick.
Your wedding day is one of the most important days of your life. So naturally, you want everything to be perfect, including your makeup. If you're looking for something a little different than the traditional wedding makeup look, consider going for a moody style.
Moody makeup is all about creating a sultry, mysterious look. It's perfect for couples who want their wedding photos to have a bit of an edge. Plus, it's great to show off your unique personality as a couple.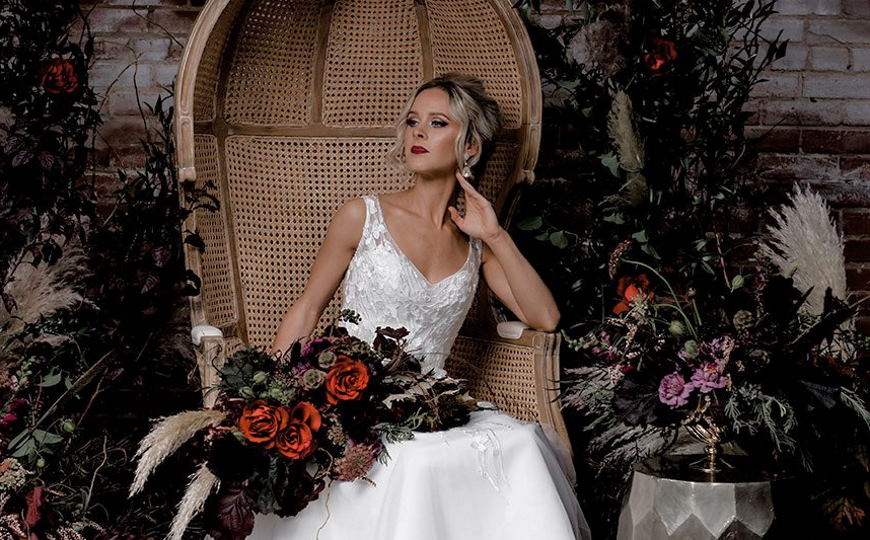 Moody wedding makeup: how to create a dramatic look
If you're not sure how to create a moody wedding makeup look, don't worry! We've got you covered with this step-by-step guide. Just follow these simple steps, and you'll be ready to walk down the aisle looking gorgeous.
Start with a clean, hydrated face.
Before applying any makeup, it's important to ensure your face is clean and moisturized. Start by washing your face with a gentle cleanser, and apply a light layer of moisture. This will help create a smooth canvas for your makeup.
Prime your skin.
Once your face is clean and hydrated, it's time to apply a primer. This step is important because it will help your makeup last longer and prevent it from creasing or smudging throughout the day. Apply a small amount of primer to your entire face using your fingers or a makeup brush.
Apply a foundation or tinted moisturizer.
Next, you'll need to apply a foundation or tinted moisturizer. If you have dry skin, opt for a hydrating foundation. If your skin is on the oilier side, choose a mattifying formula. Finally, apply your chosen product to your face using a makeup brush or sponge.
Conceal any imperfections.
After applying your foundation or tinted moisturizer, it's time to conceal any blemishes or dark circles. Use a concealer that matches your skin tone and apply it directly to the areas you want to cover up. Blend the product well so that it looks natural.
Dust on some setting powder.
Once you've concealed any imperfections, you'll need to set your makeup so that it lasts all day long. Apply a light layer of setting powder over your face using a large makeup brush. Focus on the areas where you tend to get shiny, like your forehead, nose, and chin.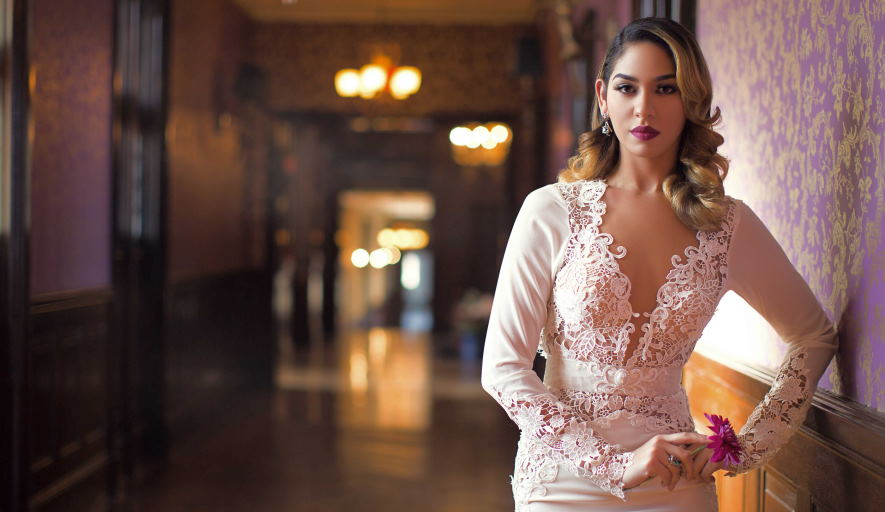 Create a definition with contouring.
Contouring is a great way to create some definition in your makeup look. Use a bronzer or contouring powder two shades darker than your skin tone and apply it to the hollows of your cheeks, along your jawline, and down the sides of your nose. Then, blend the product well so that it looks natural.
Add some color to your cheeks.
To add color and dimension to your face, apply blush to the apples of your cheeks. Then, use a brush to blend the product well to look natural.
Highlight your features.
To make your features pop, use a highlighter on the top of your cheekbones, down the center of your nose, and on the Cupid's bow above your lips. Then, apply a small amount of product and blend it outwards for a natural-looking glow.
Fill in your eyebrows.
Filling in your eyebrows is an important step in creating any makeup look. Use an eyebrow pencil or powder close to your natural brow color and fill in any sparse areas. Use light, feathery strokes to create natural-looking brows.
Apply your eyeshadow.
You'll want to focus on creating smoky, sultry eyes for a moody makeup look. Start by applying a light eyeshadow color all over your lid. Then, use a medium-dark shade in the crease of your eye and blend it outwards. Finally, to make your eyes pop, apply a dark shadow along your upper and lower lash lines and then smudge it with a brush.