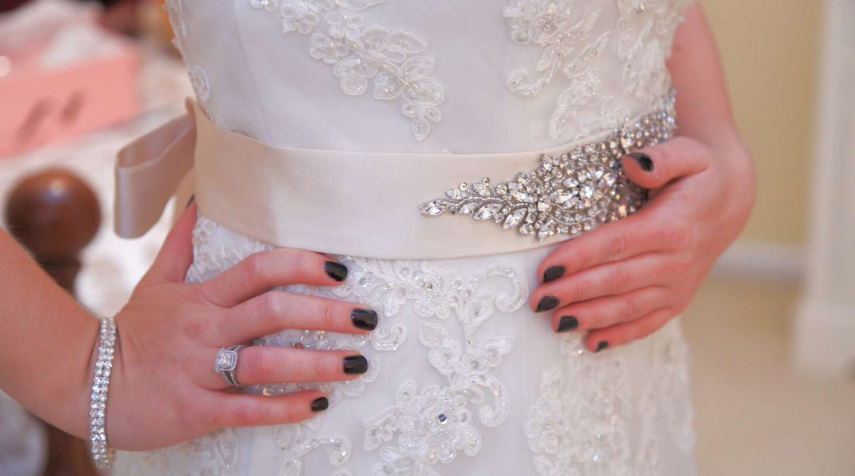 Dark Bridal Nails: Ideas for a Gothic Wedding Manicure
A dark, gothic wedding is the perfect way to express your unique personality. So if you're looking for ideas for your bridal nails, look no further! In this post, we'll show you two different nail designs that are perfect for a gothic wedding. So we've got you covered if you want black nails with spooky details or a simple French mani with a dark twist. So get inspired and show your claws some love!
Dramatic gothic wedding nail ideas
For a gothic bride, dark nails are the perfect way to add a little edge to your look. Whether you choose a deep, vampy shade or go for something a little lighter, these ideas will help you get the perfect gothic wedding manicure.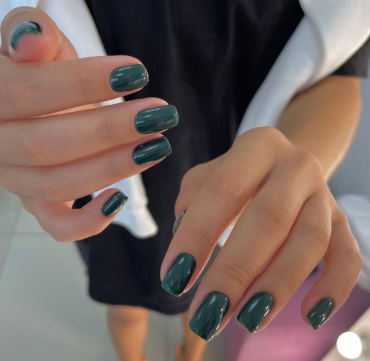 If you want to go for a really dramatic look, try a black polish with some sparkle. This will give your nails an extra glamour and make them stand out even more. Another option is a dark plum shade if you're not sure about black. This is still quite vampy but not as harsh as black, so it's a good choice if you're looking for something a little softer.
Try a matte polish in a dark shade if you want something a little more unusual. This gives your nails a unique look and is perfect for creating a gothic-inspired manicure. You could also try using some false nails in a dark shade for an extra dramatic effect.
Finally, don't forget to add some finishing touches to your gothic wedding manicure. A few well-placed rhinestones will add sparkle, or you could try painting your nails with black lace for a truly gothic look. Whatever you choose, make sure it matches your overall wedding theme to create a cohesive look.
Dark bridal nails ideas: from black French tips to gothic design
If you're getting married soon and are looking for the perfect bridal nails, why not try something a little different and go for dark bridal nails? That's right, ditch the traditional white French tips or nude polish and go for something a little more edgy and unique.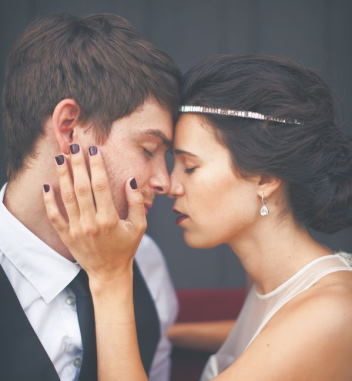 Black French tips are always a popular choice for dark bridal nails. They look chic and elegant but still have a bit of an edge to them. If you want to add a little something extra to your black French tips, try adding some sparkle with glitter or rhinestones.
For something even more unique, try a gothic design. This can be anything from simple black swirls to full-on skulls and crossbones. If you're feeling daring, you can even try a black matte polish. Just make sure that your gothic design is appropriate for your wedding theme.
Try a dark plum or burgundy shade if you want something a little more subtle. These colors are perfect for fall and winter weddings. Or, if you're getting married in the spring or summer, try a light pink or peach color. Either way, dark bridal nails are a great way to add a little edge to your wedding day look.